Wholesale Essiac
If you are interested in purchasing essiac wholesale for resale purposes, you can do it right here at substantial savings. Our very low prices make it possible to earn decent profits whether you choose to buy it in bulk and re-package it yourself or use our pre-packaged, labeled essiac which arrives ready for resale. Either way, you can offer a fair price to the consumer and still make a good profit. A resale number is not necessary. You just need to purchase a minimum amount.  The best part is, you will feel confident knowing that you are providing your customer with the authentic eight herb formula made EXACTLY as it was intended; in POWDERED form to be made into a TEA.
To give you an example, here are the suggested resale prices for essiac:
4 oz. sealed and labeled packet, $29.99
1 lb. sealed and labeled bag, $109.89
1 oz. sealed and labeled packet, $8.95
The average retail price for 4 oz. is about 30.00 although we have seen it as high as 84.95.
Because you can obtain the herbs for such a low price, it leaves room for you to create a price that is right for both you and your customers.
As you can see, with our low prices there is a DECENT profit to be made in the retail industry. We have several options to choose from and there are no large minimums to purchase. If you are just starting out or if you are a clinician who wishes to offer essiac to your customers, this is a great way to do it.
Wholesale Essiac Orders for Resale Purposes


Click here to order 5 lb. essiac in eighty 1 oz. bags wholesale for 179.99 




Click here to order 6 lb. 8 oz. essiac in twenty-six 4 oz. bags for 239.99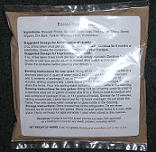 Click here to order 10 lb. essiac in ten 1 lb bags for 269.99 (save 30.00)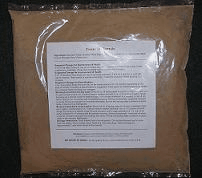 Click here to order 10 lb essiac in one bulk bag for219.99 (save 80.00)